The Jacob Jiles sound is Soul music with an Indie Rock edge. His Indie-Soul style, features sexy bass-lines locked with a classic tic-boom-crack beat. Keys and slinky, raw guitars wrap around Jacob's warm, honest and often vulnerable vocals.
Jacob Jiles was born in Austin, Texas and raised around the globe while traveling, studying music and supporting his passion doing anything from carpentry in Greece to digging ditches in the swamps of North Carolina. His music mirrors the intricacies of this life.
His debut solo album, Goodbye Songs, is a record that resonates with both the soaring and the broken heart. A deep, melodic set of tracks that clarify Jacob's voice and personify his musicality.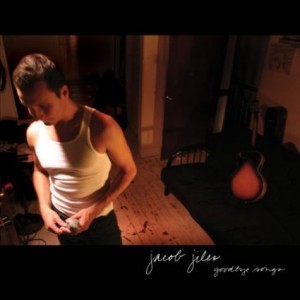 Fittingly, Jacob Jiles took a pause following Goodbye Songs.  During a hiatus that began with love-making on the shores of Ecuador and ended on sharing a peace pipe with an authentic Comanche Chief in the Colorado Rockies, he reached his roots and began to trace the lines of a new epic tale. 
Now, Jacob is back in writing mode and will be reaching out soon to express another chapter through a new soulful body of work. Please follow on social media to stay tuned.